Robert T. Torrano, MD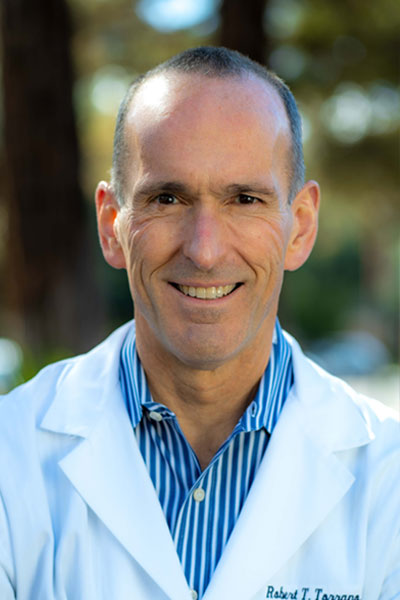 While training at Children's Hospital Los Angeles, Dr. Robert Torrano was fortunate to interact with clinicians who were providing cutting-edge allergy and immunology care. The combination of patient-focused, personalized care in the context of the human immune response fascinated Dr. Torrano, and after 30-plus years of practice, he still looks forward to treating patients and providing compassionate, state-of-the-art care. Allergies can affect every aspect of one's life, and Dr. Torrano finds it extremely rewarding to give patients the resources they need to take control of their lives and minimize the impact of allergy.
Dr. Torrano is a California native, and when he's not working, he enjoys family time, skiing, mountain biking, hiking, and playing the bass guitar.
Board Certification
American Board of Allergy and Immunology
Education
Fellowship in Allergy/Clinical Immunology: Children's Hospital Los Angeles
Residency: Children's Hospital Los Angeles
Medical School: Loma Linda University School of Medicine
Undergraduate: Pacific Union College
Professional Organizations
Publications
Read Dr. Torrano's latest article on "Controlling Seasonal Allergies."
Request Appointment
Use our secure online form to request an appointment with Dr. Torrano.