Renu M. Gandhe, MD, FACAAI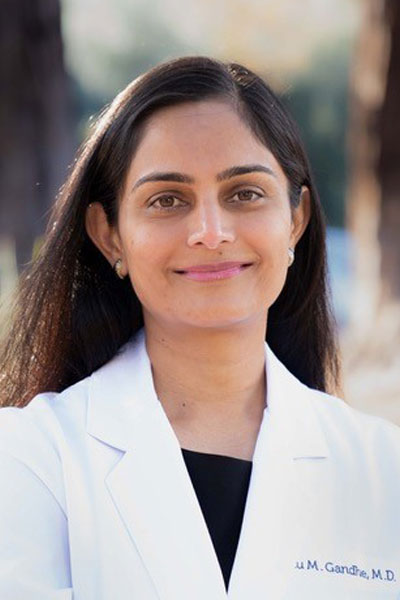 Dr. Renu Gandhe has been practicing allergy and immunology since 2014 in Northern California in various areas, including Marin County, Redwood City, and the East Bay. She has been treating patients of all ages for various allergic conditions. She is well versed in the treatment of all aspects of allergy and immunology in pediatric and adult patients with special expertise in treatment of food allergy.
As a mother of two children born with milk allergies, she understands the problems faced by parents of children with food allergies firsthand. After experiencing a life-threatening food allergy reaction for her son, she decided to further specialize in food allergy. She spent the last few years learning and mastering food desensitization treatments, including Oral Immunotherapy (OIT).
Dr. Gandhe makes an effort to develop relationships with all her patients to educate them about their conditions better. She strongly believes that shared decision-making strategy results in the best treatment outcomes.
During her free time, Dr. Gandhe enjoys cooking, hiking, and spending time with friends and family. She enjoys listening to music and is currently learning Hindustani Classical Music.
Board Certification
American Board of Allergy Immunology
American Board of Pediatrics
Education
Fellowship: University of Texas at Medical Branch, Galveston, TX
Residency: Driscoll Children's Hospital, Corpus Christi, TX
Medical School/Internship: Government Medical College Nagpur, Maharashtra, India
Professional Organizations and Affiliations
Request Appointment
Use our secure online form to request an appointment with Dr. Gandhe.